Mass notification systems (MNS) are commonly used to notify large groups of people in the event of an emergency or to share non-critical information such as school bells, routine reminders, and overhead paging announcements.

Fire alarm systems are mandatory in most public buildings around the world. In the last few years, audio announcement systems have become more sophisticated and installed in many locations in such buildings and there's increasing demand to integrate fire alarm systems with these third-party notification systems.

Because of their different requirements, fire alarm systems and modern notification systems will always be sepearate structures. However, there is a clear need for bridging the two together to augment emergency alerts in an effort to increase situational awareness and positive safety outcomes.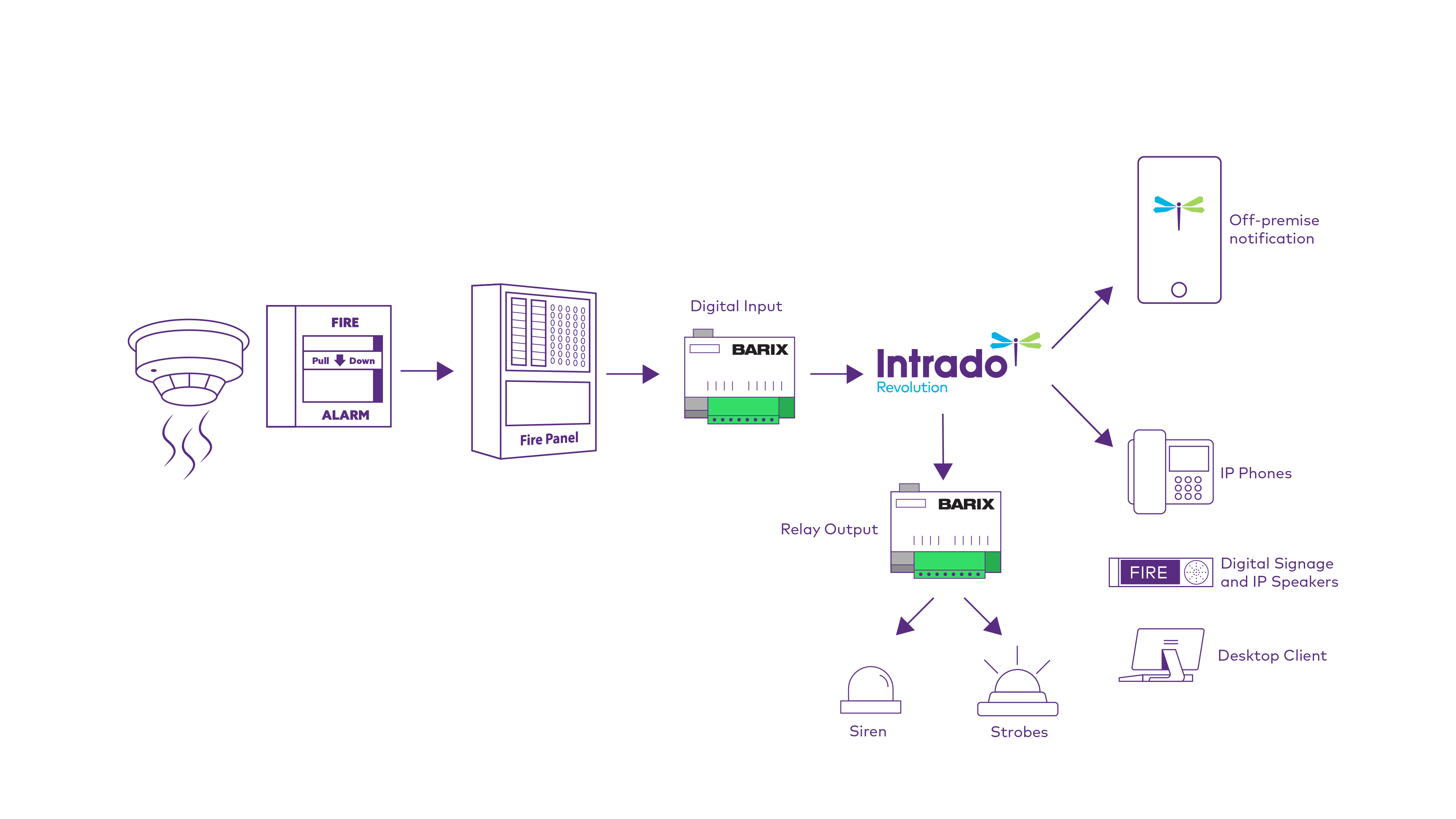 The Importance of Multi-Modal Notifications
An ideal mass notification system should provide multi-modal notifications and integration capabilities with disparate communication systems and services, like fire alarm panels.

Organizations also need tools to effectively manage in-building communication, incident response & reunification, as well as coordinated effort with local 911 dispatchers and first responders; all of which are key to saving lives.

Multi-modal notifications help reach people located within the building and beyond the building by simultaneously delivering alerts to disparate systems such as overhead speakers, strobes, digital signs, IP phones, desktops, email, mobile recipients, social media channels, and more. In addition, integrating control systems and fire alarm panels can help communicate an emergency such as a fire, and protect an organization and its people.

When these solutions work together, they significantly narrow the time between detection and incident resolution.
Partnering Together to Improve Positive Safety Outcomes: Barix and Intrado
Organizations should consider enhancing their fire alarm system's alert capabilities with mass notification software such as Intrado Revolution. Revolution integrates with fire alarm panels via certified contact closure hardware, such as the Barix's Barionet device. Barix is the proven solution to build the bridge between fire alarm panels and digital communication systems like Revolution.

Here's How It Works:
When a fire alarm is activated, the Barionet reads the alarm which subsequently triggers a Revolution notification. Revolution then broadcasts audio/visual alerts to all devices and third-party services associated with the notification, such as overhead speakers, strobes, desktops, digital signs, IP phones, mobile devices, SMS and more.

In addition to the fire alarms, MNS integration widens your notification reach by being able to broadcast attention-grabbing alerts to endpoints that are not natively compatible with your fire alarm system. This helps drive situational awareness which gets people to evacuate the building faster and ultimately saving lives.


Activating Third-Party Systems Using Barix & Revolution
The Barionet triggers Revolution when a contact closure is opened or closed. It can also be usd to activate third-party systems such as access control systems, alarms, and strobes. This gives customers multiple ways to manage their systems, including those that do not have a "native" integration with Revolution!

Here's How It Works:
The Barix Barionet device serves as an endpoint in your Revolution notification. Revolution sends a notification to the Barionet, which triggers the contact closure action to enable or disable the third-party system connected to the Barionet (i.e. activating a strobe light or locking/unlocking doors with an access control system).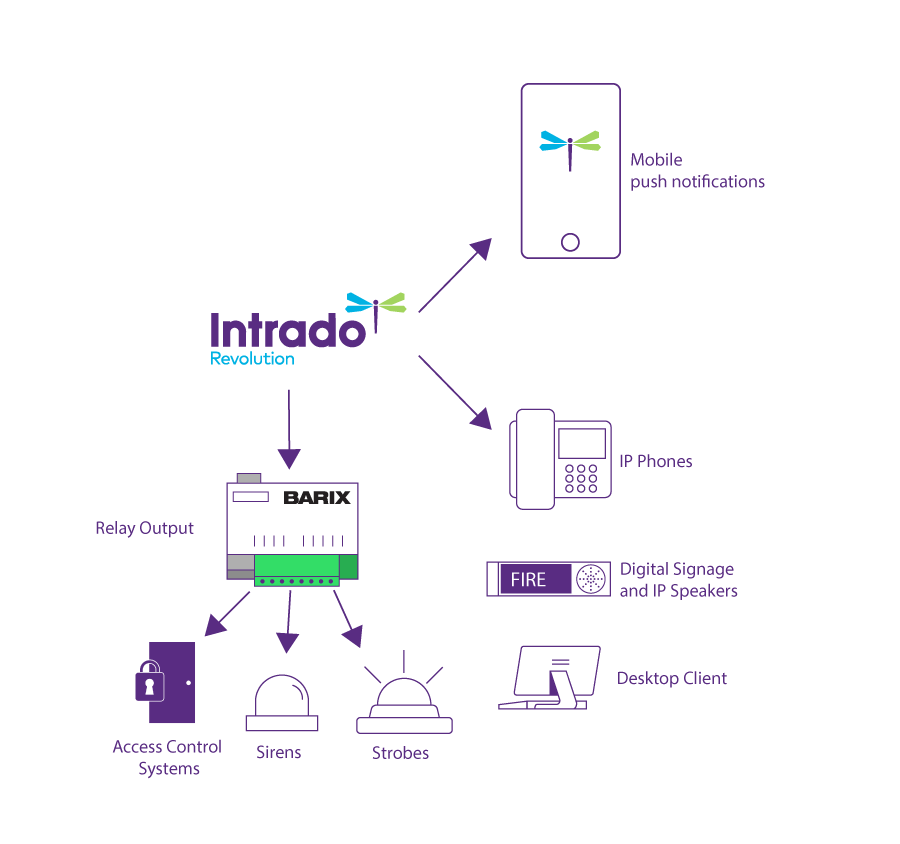 To learn more about certified Barix devices for Intrado, please visit www.syn-apps.com/certified-endpoint-partners/barix or by phone at 1-866-664-6071.